A yet to be named student of Federal Polytechnic Nasarawa has lost her mind.
According Rewports, the young lady ran mad early this morning after emerging from a club in Ikeja GRA Lagos.
Eyewitnesses said she suddenly started talking to herself as she walked down Joel Ogunnaike Street.
At the height of her insanity, the lady started dancing and suddenly went to the refuse bin and started picking stuff from there and putting into her bag.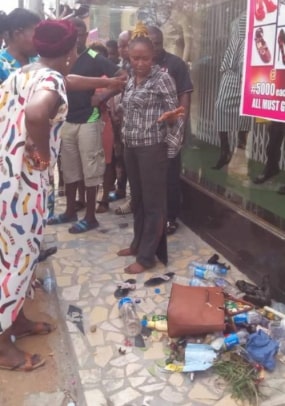 A check on her phone revealed her brother's number who promised to embark on a journey to Lagos immediately to rescue her when a sympathizer called him.
She is currently at a police station in Ikeja Lagos.