An overly excited lady heaped curses on her ex-lovers after her current boyfriend showed her a new level of love and care.
The young lady, who appeared to have had bad experiences with love in the past, was treated to a special treat by her new boyfriend on her birthday.
In the viral video, the woman was escorted into a room that was stocked with gifts. The room was filled with gifts from her lover, including a sizable money cake, clothing, and balloons, to name a few.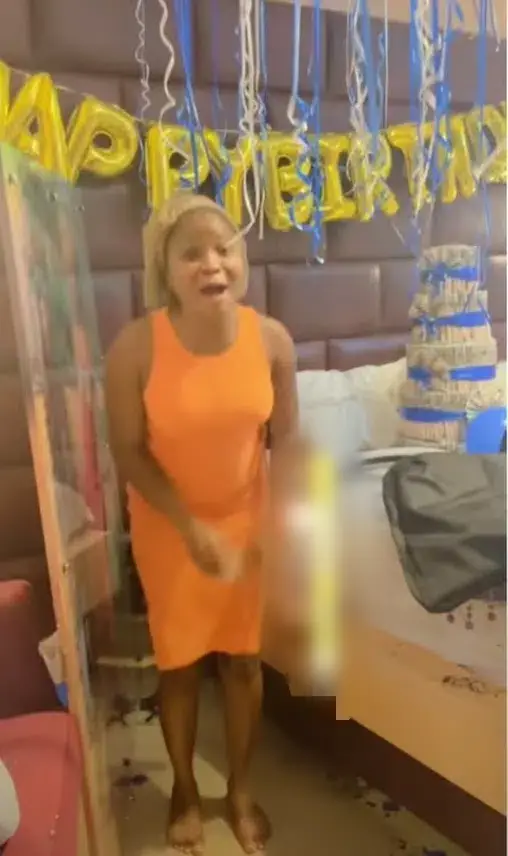 Filled with joy and excitement, she leapt around gleefully, cursing all her ex-boyfriends who never treated her to such surprises.
"Ogun kee all my ex-boyfriends". she declared.
Watch video below,