A hawker took motorists in Lagos by surprise when he tried to sell an iPhone 11 Pro Max for N200k in traffic.
In a video which was shared online, the hawker is seen running after a car wanting to probably negotiate the last price for acquiring the phone from him.
Asides from the iPhone, the hawker also seems to hawk wristwatches but the fact that he tried selling an expensive device in traffic is what shocked the motorist who decided to record the rather rare occurrence.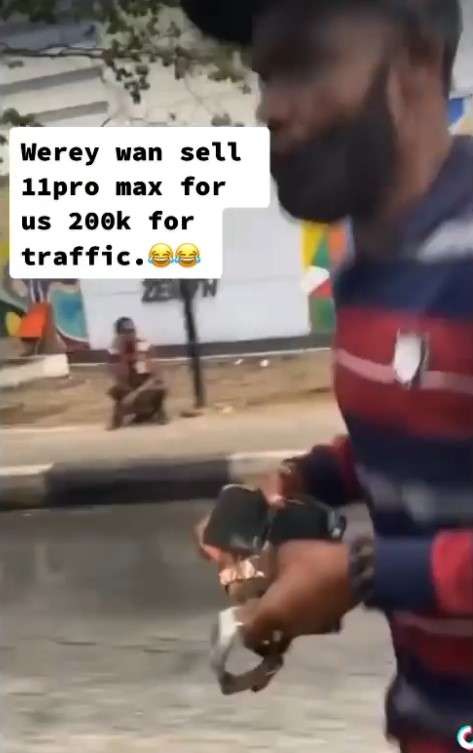 Watch the video as you scroll,